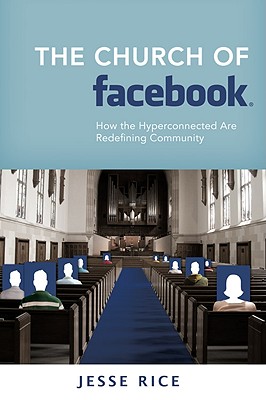 Description
---
This timely release explores the community-altering phenomenon of social networking sites and what it reveals about friendship, God, and our own hearts.
 With hundreds of millions of users, social networks are changing how we form relationships, perceive others, and shape our identity. Yet at its core, this movement reflects our need for community. Our longing for intimacy, connection, and a place to belong has never been a secret, but social networking offers us a new perspective on the way we engage our community. How do these networks impact our relationships? In what ways are they shaping the way we think of ourselves? And how might this phenomenon subtly reflect a God who longs to connect with each one of us?
 The Church of Facebook explores these ideas and much more, offering a revealing look at the wildly popular world of online social networking.
About the Author
---
Jesse Rice is a Contemporary Worship Arts Director at Menlo Park Presbyterian Church, a large and thriving congregation in the heart of Silicon Valley. Living at this crossroads of faith and technology, Jesse is an authority on the search for meaning in a fast-paced, too-much-information world. He is a sought-after worship leader with almost fifteen years of experience working with college students and young adults. He and his wife live in Palo Alto, California.