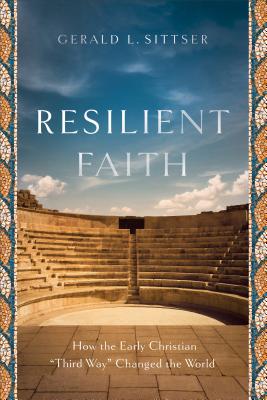 $19.99

Usually Ships in 1-5 Days
Description
---
In our Western, post-Christendom society, much of Christianity's cultural power, privilege, and influence has eroded. But all is not lost, says bestselling author Gerald Sittser. Although the church is concerned and sobered by this cultural shift, it is also curious and teachable.

Sittser shows how the early church offers wisdom for responding creatively to the West's increasing secularization. The early Christian movement was surprisingly influential and successful in the Roman world, and so different from its two main rivals--traditional religion and Judaism--that Rome identified it as a "third way." Early Christians immersed themselves in the empire without significant accommodation to or isolation from the culture. They confessed Jesus as Lord and formed disciples accordingly, which helped the church grow in numbers and influence.

Sittser explores how Christians today can learn from this third way and respond faithfully, creatively, and winsomely to a world that sees Christianity as largely obsolete. Each chapter introduces historical figures, ancient texts, practices, and institutions to explain and explore the third way of the Jesus movement, which, surprising everyone, changed the world.
About the Author
---
Gerald L. Sittser (PhD, University of Chicago) is the bestselling author of Water from a Deep Well, A Grace Disguised, and The Will of God as a Way of Life. He is professor of theology at Whitworth University in Spokane, Washington, where he also serves as senior fellow and researcher in the Office of Church Engagement. He specializes in the history of Christianity, Christian spirituality, and religion in American public life. Sittser has written for numerous publications, including Christianity Today, and has spoken at numerous churches, conferences, retreats, and colleges.